TurboSwing is a perfect way to enjoy towed watersports in lieu of a wakeboard tower or pylon. It can be mounted to virtually any outboard powered boat - ranging from inflatables, to runabouts, to cabin boats and pontoons.

Starting At Just $429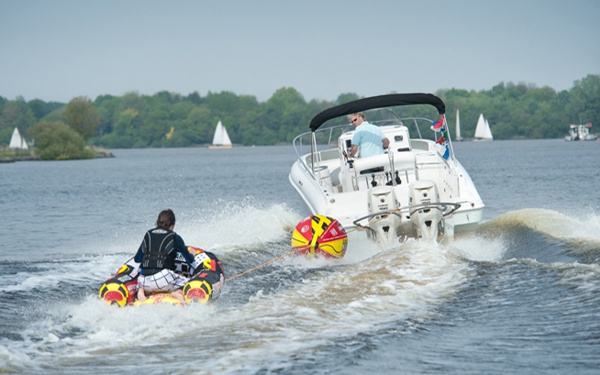 TurboSwing is approved for towing tubes and other inflatables. Other tow bars, pylons and tow posts are not and actually have a warning decal on them stating this.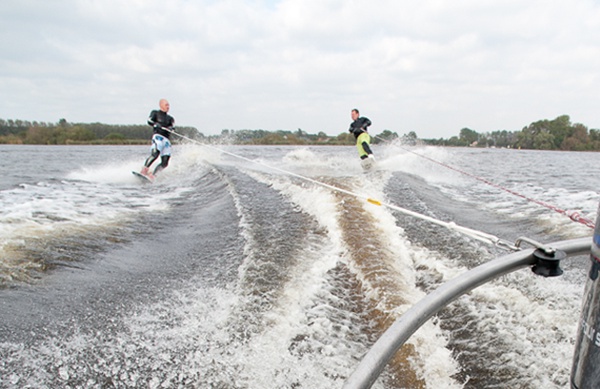 TurboSwing's patented technology elevates the tow rope above the wake, provides smooth consistent pulls, can improve towing power and can accommodate multiple riders.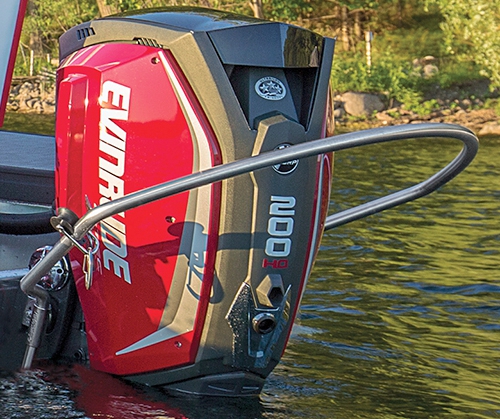 This innovative system features a stainless steel tow bar with mounting clamps that attach directly to your existing outboard motor bracket, encircling the outboard engine. This universal motor bracket design fits virtually any brand of outboard motor.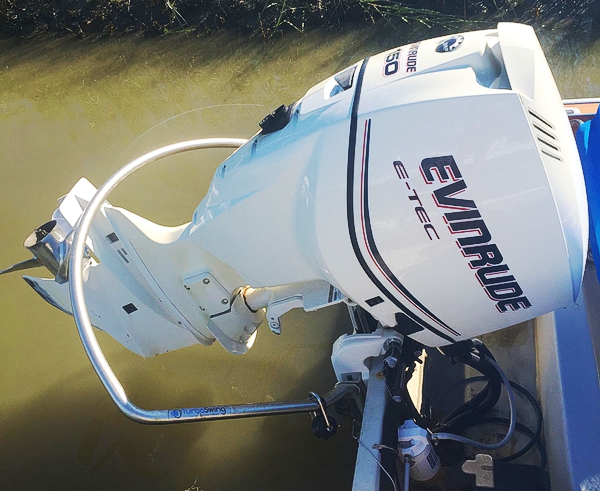 Corrosion resistant 316 stainless steel tow bar also protects engine from impact and can be quickly removed. With TurboSwing you can tow a maximum of 600 pounds: up to 3 skiers or 1 inflatable.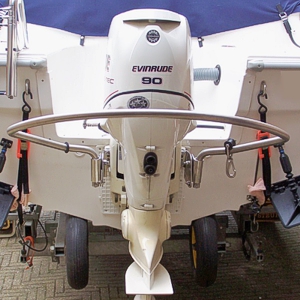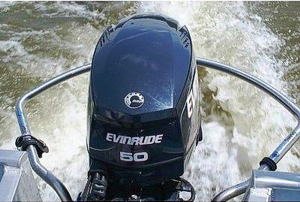 The TurboSwing holders fit exactly on the motor bracket and will be together with the motor mounted on the transom using the same bolts. Reinforcement with epoxy and/or other structural reinforcement is totally unnecessary.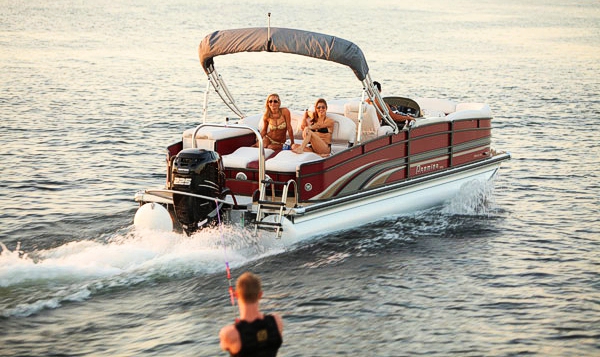 TurboSwing's exclusive pulley system affords smooth consistent pulls that improves vessel stability, maneuverability, fuel economy and towing power making it the perfect choice for every type of boat. Tow ropes clip quickly and easily to the TurboSwing pulley system.